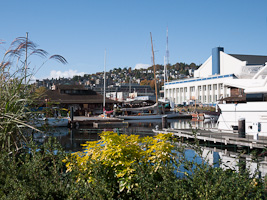 The Best Kept Secret
of South Lake Union
Now in a NEW location!
Walking distance to all South Lake Union residences and businesses.
A relaxing spot away from the noise on the shore of the lake.
A full menu of services for your hair.
New Location
Hello Friends!
We have finally moved our salon. It's just around the corner on Westlake Ave. We've got plenty of city parking, easy street access and still have great views of Lake Union. We are right off of the bike path so be sure to look both ways when you come by. We are looking forward to seeing you soon.
Margaret Ann, Lori and Lucki